Welcome to Riverside Bail Bonds & Bail Bondsman | 951-684-4484
CITIES WE SERVE
Arcilla | Corona | Canyon Lake | El Cerrito | Hemet | Highgroove | Jurupa Valley | Lake Elsinore | Menifee | Mead Valley | Moreno Valley | Murrieta | Perris | Temecula
Who is Riverside Bail Bonds?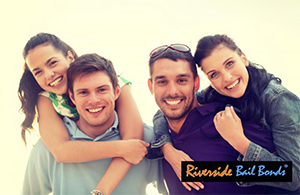 Riverside Bail Bondsmen have been licensed bail agents in California since 1987. Our agency was started by the Bench family at that time and has since grown. We now have agents across the state of California. We are one of the very few bail agencies that have maintained good standing with the California Department of Insurance for over 20 years. This means that you can trust us to be fair and honest.
After being arrested, the defendant or their family/friends have the choice of paying the full bail amount in cash or hiring or, if they do not have the funds, they can contract with a bail agent to post a bail bond. In California, all bail agents are required to charge a bail premium of 10%.
There are certain circumstances where the surety company allows the bail agent to charge only 8%. When the Indemnitor pays the bail premium or arranges a payment plan for the premium, the bail agent delivers the bail bond to the jail and the defendant is released.
Riverside Bail Bonds® is family owned and offers professional, fast, friendly, and confidential services in Riverside County. Our licensed bondsman strives to deliver your family members, and others close to you prompt appointments 24 hours, 7 days a week, 365 days a year, including holidays.
Our knowledgeable, experienced agents know what to do and how to do it, taking the pressure off of you by making the process quick and easy. Riverside Bail Bonds have been the number one source for bail for over 29 years. You can call 24 hours, 7 days a week to talk to a local bail agent.
---
How Much Does a Bail Bond Cost in California?
Are you looking to bail a friend or family member out of jail, but are worried about the cost?Do not fret, Riverside Bail Bonds can help you out. We have been making bail bonds cheap and affordable for Californians for the last 30 years.
In California, all bail bonds start out as 10% of the person's bail.This means that if your loved one's bail is set at $10,000, his or her bail bond will only cost $1,000.This is the standard price set by the state of California, however, some bail bond companies can offer you a discount.
At Riverside Bail Bonds, we are able to offer qualified clients a 20% discount on the price of the bail bond.What this means is, instead of paying 10% of the bail, you only pay 8%.If we use the same bail from before, the new price of the bail bond would be $800 with this discount.
---
We offer the following:
Affordable bail bonds
Custom payment plans
Free consultations
Cash, credit, debit, and checks accepted
Convenient and secure online payment portal
24/7 Bail Bond Service
20% Discount
Phone approvals
Fast, courteous, confidential service
0% Interest Payment Plans
No Hidden Fees
No Collateral with Working Signer
Friendly, compassionate bail agents
Se Habla Espanol
Call us at 951-684-4484 anytime, to start the bail bond process. Se Habla Español
---
Our Goals and Mission
Riverside Bail Bonds' goal is to treat each of our clients with respect. We understand that you are innocent until proven guilty by the courts and we will not treat you as a criminal. Furthermore, we understand that most people have never had to deal with bail bonds before. So our bail agents make every effort to educate you about bail and the bail bond contract and your responsibilities. Our bail agents assist you in understanding court dates and hearings.
Our bail agency's mission is to provide you with fast, confidential and courteous service during the entire bail bond process.
---
Riverside Bail Bonds Blog & Articles