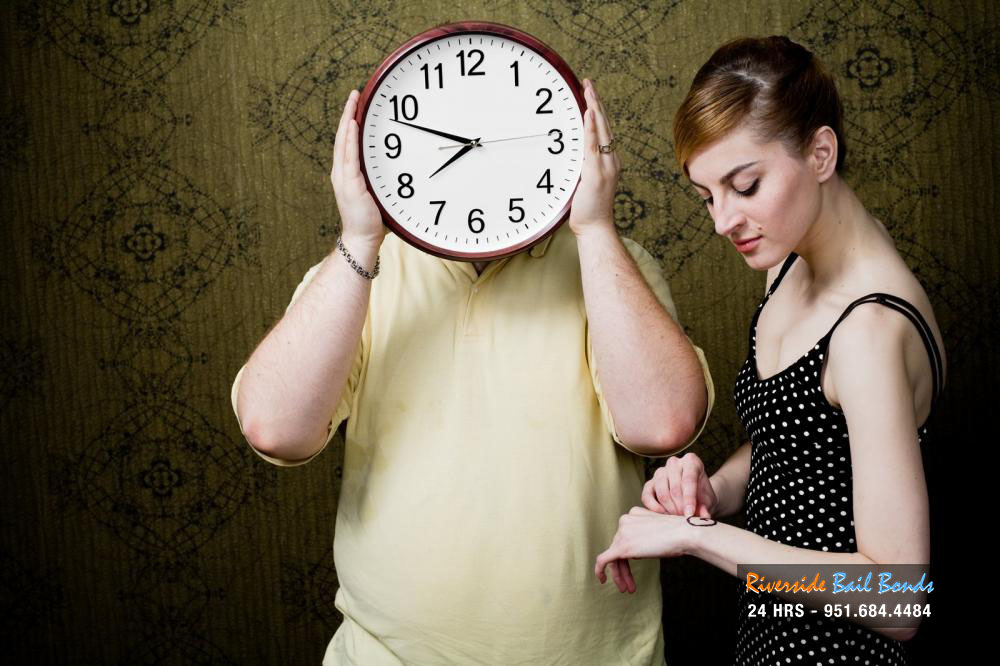 The length of the bail bond process can vary greatly from case to case. Some of the biggest factors include the bail agent, and the county where the defendant was arrested. These two factors can decide how long your friend or family member has to spend in jail.
A bail agents experience and abilities can greatly affect how long it will take to get your loved one out of jail. The best bail agents can get your friend or family member out of jail in just a few short hours. This is because they will not rest until they have helped you secure the release of your friend or family member. You can find bail agents like this at Riverside Bail Bonds.
The other factor that affects your loved one's jail time is the county where he or she was arrest. Some counties work faster than others, or just have larger workloads. No matter the cause, it is just faster to bail people out of jail in some counties. This means that what could have been done in 2 hours in one county, might take 4 hours in another county.
The best way to get your loved one out of jail quickly, is to act quickly. You can contact the bail agents at Riverside Bail Bonds to get the bail bond process started right away.
Do not wait another second, call 951-684-4484 or click Chat With Us now.