04 Sep

Don't Trespass. But If You Do, Don't Put It On Social Media.

Posted at 13:10h

in

Bail Bonds News

,

Corona Bail Bonds

,

Lake Canyon Bail Bonds

,

Lake Elsinore Bail Bonds

,

Menifee Bail Bonds

,

Moreno Valley Bail Bonds

,

Murrieta Bail Bonds

,

Norco Bail Bonds

,

Palm Spring Bail Bonds

,

Perris Bail Bonds

,

Rancho Mirage Bail Bonds

,

Riverside County Bail Bonds

,

Wildomar Bail Bonds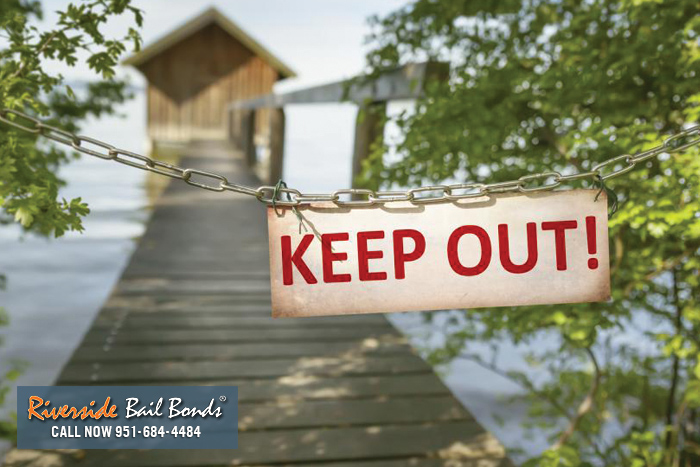 Your Instagram photo got over 100 likes (you typically average 40) and you're thrilled because you were totally cool and got that awesome shot that no one else gets unless they're gutsy enough. We mean, gutsy enough to trespass and risk getting caught.
Consequences of trespassing include up to 6 months in jail and/or a fine of up to $1,000. Trespassing is generally a misdemeanor but if there were more serious motives, it could be a felony with increased consequences.
You can get caught trespassing during the act, but you can also get caught after the fact. If you posted your photo on social media, you're essentially leaving a paper trail. Someone can look at your account, see that photo from days, weeks ago, and come after you to bring you to some justice.
For bail bond help in situations like this where you're arrested, please contact Riverside Bail Bonds at 951-684-4484. Our agents are available 24/7 with a bail bond plan ready for you immediately.
Don't waste your time with other bail bond companies, call Riverside Bail Bonds for real bail help at 951-684-4484.