27 Apr

Let Riverside Bail Bonds Help You Bail Out Your VIP We Are Available 24/7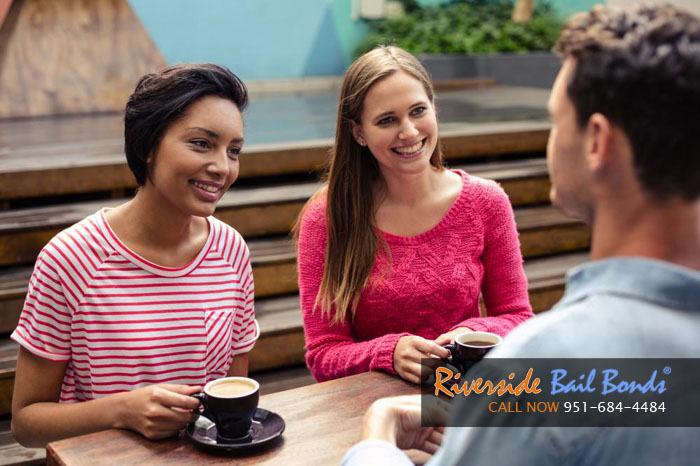 In 1987, Riverside Bail Bonds was founded to help people rescue their loved ones from jail. Ever since then, we have been working tirelessly to help people bail out their loved ones. No other bail bonds company in California will work harder for you than our agents at Riverside Bail Bonds.
We are a family owned company, so all of our bail bondsmen understand how important family is to you. Our bail agents will not rest until the important people in your life have been released from jail. We do whatever we can to get your VIP returned safely home.
At Riverside Bail Bonds, we provide every potential client with a free consultation. Everyone has questions about bail bonds, and our knowledgeable bail agents can answer them all for you. Every other year, we put all of our bail bondsmen through training to keep them at their very best, which allows them to help you even better.
Do not second-guess yourself; call Riverside Bail Bonds now at 951-684-4484.
---
We Can Be There for Our Clients Anywhere in California
We cover all of California at Riverside Bail Bonds. We have office and bail agents all over the state, so we can help you and your VIP wherever you are in California. No matter what county your loved one was arrested in, our bail bondsmen can bail them out. You can count on us to be there for you and your VIP when you need us most.
We can even help you in the areas where we do not have local offices thanks to our roaming bail agents. These amazing bail agents cover the areas between our offices to make sure that we can help everybody, no matter where they are in California. It does not matter where our friend or family member got arrested, you can count on us to be there for you.
For the past 29 years, Riverside Bail Bonds has been taking care of Californians and their VIPs. Our bail agents have more knowledge and experience than any other bail bonds company in the state. Let us help you and your VIP during your time of need. We will get your loved one out of jail quickly, and make the entire experience easy for you and your friend or family member.
Do not wait any longer. Chat With Us or call 951-684-4484 now and talk to an Riverside Bail Bonds bail agent.