PROFESSIONAL BAIL HELP IN NORCO
Norco Bail Bonds have always been providing help and assistance with bail bonds at the highest quality standards. At Norco Bail Bonds, a licensed agent will always be there to handle your questions and inquiries throughout this difficult process.
Reliable Bail Help in Norco, CA

Get Professional Bail Help
When you need a bail agent that you can count on being honest with you, you need Norco Bail Bonds. Our bail agents will take care of you and help you get your loved one out of jail quickly and easily. You can rely on Norco Bail Bonds and our bail agents to help you get your friend or family member out of jail.
We Offer Discounts
We can offer a 20% discount on the cost of the bail bond, meaning you would only have to pay 8% of the full bail price. To qualify for this discount, you or one of the co-signers for the bail bond needs to be a homeowner, have a private attorney, or be a member of the military, AARP, or a union.

Get 24hr Bail Assistance
Our phone lines are open day and night, 24/7 in case of any bail emergency you may have. We offer free consultation to everyone. We create customized payment plans for all our clients because no two situations are ever the same.
Get Affordable Bail Help in California
The advantages connected to using Norco Bail Bonds are numerous. The biggest advantage is that you're only responsible for paying our fee, which is only 10% of the required bond. If you're struggling to come up with the 10%, we have a zero-interest payment plan that includes flexible payments that you will be interested in.
CALL US NOW AT 951-684-4484, GET  YOUR LOVED ONE OUT OF JAIL WITHIN HOURS!
Why Choose Norco Bail Bonds
Being able to quickly bail someone out of jail is only one of the reasons you will appreciate Norco Bail Bonds. Other reasons include:
The sooner you reach out to Norco Bail Bonds, the sooner we'll arrange to get you released from jail. To bail someone out of jail quickly, simply click the Chat Now link or call 951-684-4484.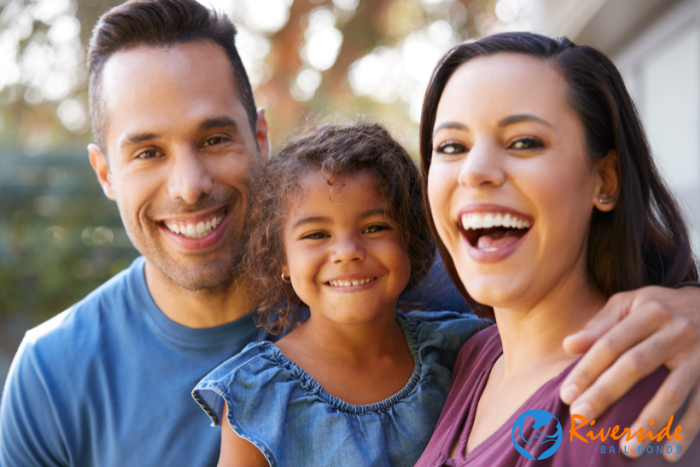 WHAT OUR CLIENTS SAY ABOUT US
I received great service right off the bat. i had previously called a different company, to which they were very rude and short. soon as i called riverside bail bonds, i was greeted kindly and explained everything i needed to do in order to bail my brother out of jail. it was a pleasure meeting the agent Marco whom helped us and was very professional and patient.
– Cristian Acevedo
They did a wonderful job and had my friend released from jail within a timely manner! They were beyond helpful and nothing short of courteous. The best part about this place is that they realize how expensive bail can be and instead of taking advantage of you, they take their time to set up a personalized payment plan to make sure it fits your financial situation. Thank you guys for making an extremely stressful nightmare a complete breeze!
– Kalili Reagan
I was looking for a bail company to help bail out a friend. I was able to chat with an agent instantly through their website. The process qas intimated then and was shortly contacted by an agent. Very smooth and easy. I was able to help my friend and her family bail her out and back home. Thank you to the agent Marco who helped us with the process .
– Alma Cortez
Fast and Easy Bail Process in Norco, CA
You need a Bondsman who knows what you are going through. Norco Bail Bonds is quick and efficient at what we do. We are here for you.
Getting arrested is a traumatic experience. You can rely on us to get you through the bail process, emotionally and financially. Trust us to guide you step-by-step to overcome the confusing jail system.
For professional help you can afford, call Norco Bail Bonds  now at 951-684-4484.
Serving all of Riverside County