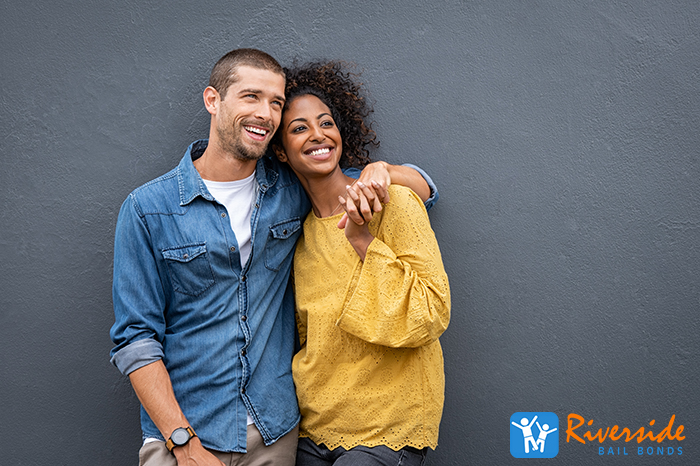 When you find out that a best friend has been arrested, you can find yourself suddenly alone. You count on your best friend for everything. The 2 of you are always there for each other. You want to help get him or her out of jail, but you have no idea how to do that. All you know is that bailing someone out of jail is not cheap.
However, you did not know about Moreno Valley Bail Bonds. Here at Moreno Valley Bail Bonds, we make bailing out a friend quick, easy, and affordable. Let us help you. Our bail agents are ready and awaiting to assist anyone looking to bail out a friend or family member. They will be more than happy to answer any questions that you have.
Our California bail bond services include:
✦ 24/7 Bail bond service
✦ 20% Discount
✦ Online payments
✦ 0% Interest payment plans
✦ Phone approvals
✦ No hidden fees
✦ No collateral for working signers
✦ Free consultations with a bail bonds expert
Here at Moreno Valley Bail Bonds, we do our best to make bailing a friend out of jail an affordable option for people. Did you know a bail bond only cost 10% of the bail it is based on? This means you can save 90% simply by getting a bail bond. However, we do not stop there. At Moreno Valley Bail Bonds, we allow our clients to make payments on the bail bond. We will work with you to create a payment plan that is personalized to fit into your budget.
When you come to us for help, you will see that bailing your loved one out of jail can be cheap and affordable. You just need to work with the right bail bond company. Moreno Valley Bail Bonds is available 24 hours a day, 7 days a week. Whenever you need to bail your friend out of jail, we will be there for you.
You can talk to one of our agents for free, at any time, by clicking Chat With Us or calling 951-684-4484 now.