08 Apr

Why We Love Our Business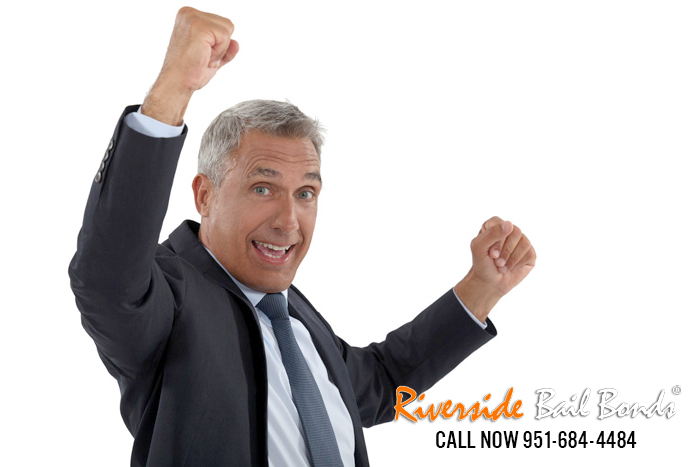 Our job is to post bail for arrested peoples so they can return home instead of sit in jail. The basic job description isn't all glittery and glamorous as other jobs may be, as most would think. But to us, this is our passion and we love it. We see more value to gain and give than just bailing a criminal out of jail.
The most rewarding thing about our job is seeing loved ones be reunited under circumstances that are dancing on thin ice. Seeing this, that we were able to make this happen, is a wonderful feeling. It's not about the money or knowing any juicy secrets that led to a person's arrest. It's putting our family values and integrity to work.
Riverside Bail Bonds is a family-owned business, providing clients with top-notch bail service for over 27 years. That's 27 years of welcoming all our clients into our larger family circle. We extend our hands to clients who need us, expecting only standard bail assistance. Instead they get our support system to back them with service that far exceeds their expectations. They never thought working with a bail agent would put a smile on their face. We treat all our clients like our own family, and we will do the same with you.
See for yourself, give Riverside Bail Bonds a call at 951-684-4484.
Once your bail bond has been paid, you, the arrested individual, get to go home, spend time with family, and return to work. Your stipulation for your release on bail: return to court for your hearing as scheduled, as well as adhere to any other terms and conditions of your release.
"What happens to the bond if I don't show up for court?" This is not an uncommon question. What happens is the bond is forfeited and the bail company will begin their own process to get you to court. The judge can and will issue a bench warrant for your arrest. The bail agent may request to reinstate the bond.
But, do not try and test your luck with that. Your original bond was already posted, so let it work for you instead of putting it in jeopardy. You have the right to a fair court hearing – let us help and ensure that happens for you.
Contact your Riverside Bail Bonds agent directly at 951-684-4484 – we'll be happy to help you!